Well, thanks to weekend clouds, I'm still waiting to take my telescope caddy out into the field and try it out.  But that doesn't stop me from starting new projects.
I have learned that April is National Serger Month, so I want to try some projects with my serger.  I'm going to be working on three projects all at once.
T-Shirts
I have some light green argyle print knit fabric that has been gnawing at me, wanting to be made into a Spring T-shirt.  Plus I have some other cuts of jersey knits that have been sitting in my fabric stash.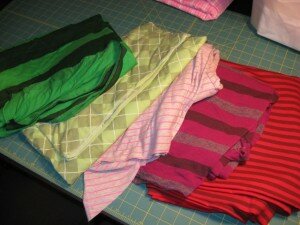 Continue reading →