There's so much to write about, I don't know where to begin!
Based on my experience from the summer session at City College of San Francisco, I've gone all-in on classes for the upcoming fall semester.
I'm taking four classes, which pretty much makes me a full-time student.  I'm hoping I can meet the workload for all four classes.  I'm pretty certain I won't be sewing any projects outside classwork.  That's not so bad, because some class assignments provide opportunities to make projects that have been lingering in my personal queue.
Fashion Illustration 2
This class continues where my summer class in Fashion Illustration leaves off.  I have the same instructor, Paul Gallo, who is a wonderful instructor and coach.
The second semester of Fashion Illustration builds on the first.  We learn additional rendering techniques, more menswear techniques, and the drawing proportions for children and teens. We also learn the details of producing technical flat drawings and spec sheets for production work.
One emphasis of the second semester is on developing everyone's individual artistic style, and the midterm and final are capsule design projects that focus on original design work. My style so far is fairly photorealistic, and I'm curious to see how I develop as I work through the course.
Here's some work-in-progress from the second assignment; we're revisiting the basic figure and learning new coloring techniques.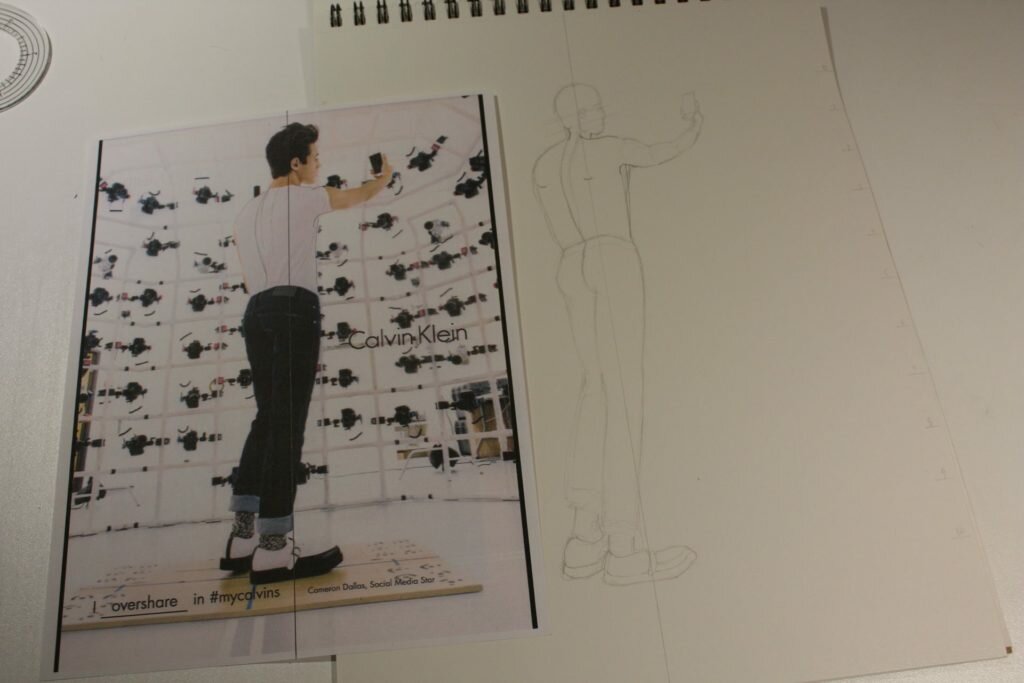 Continue reading →