Previously on The Tailored Shirt, we had completed the following items:
Staystitching and Interfacing
Prepare and Attach Front Pocket
Shirt Front Bands
Yoke and Shoulder Seams

Prepare and Attach Collar and Neckband

Prepare Sleeve Placket
Attach Sleeve to Armscye, flat-fell armscye seams
Sew Side and Sleeve Seams (with flat-felling)
Prepare Cuffs
Pleat Sleeves, Attach Cuffs, Topstitch Cuffs
Rolled Hems along bottom of shirt
Buttonholes (including front band, collar, cuffs, and sleeves)
Attach all Buttons
Final Shirt Press
This episode begins the collar.  I'll divide it into two articles. The first covers the construction of the collar; the second concerns getting the collar on the shirt body.
As we discussed earlier, the undercollar is 1/8 inch smaller on all sides except for the side that joins the shirt. I pinned them together with edges matching, which meant I had to do a little work scooching the smaller piece to match up with the edges of the larger: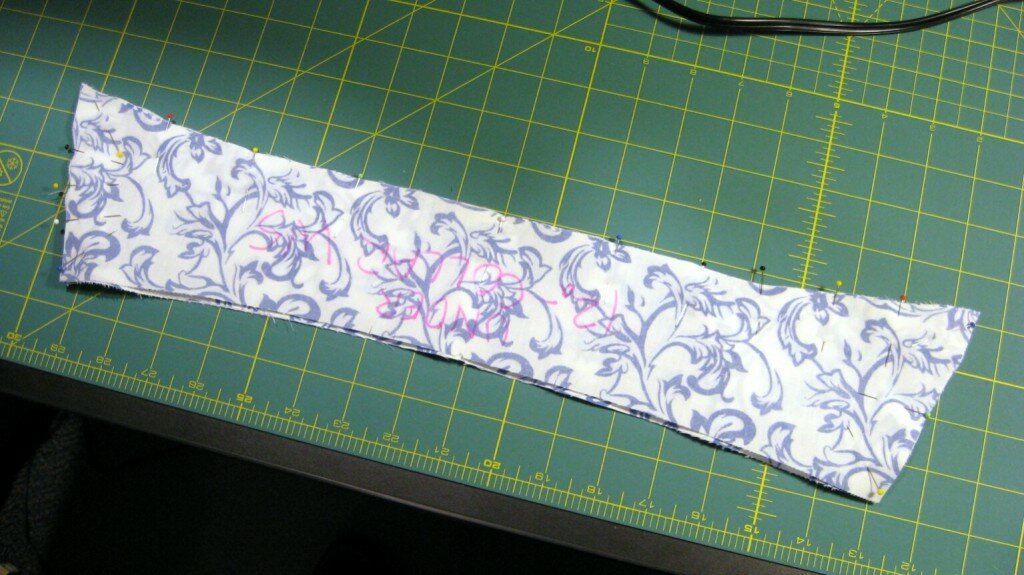 Then I stitched 5/8 inch seams around three sides of the collar, and clipped them to 1/4 inch, with some bevels at the collar points.
Professionals will tell you they just cut the collar with 1/4 inch seam allowances to begin with , but I'm going with the program here.

Next, I got out my tailor's point presser, and pressed the seams open.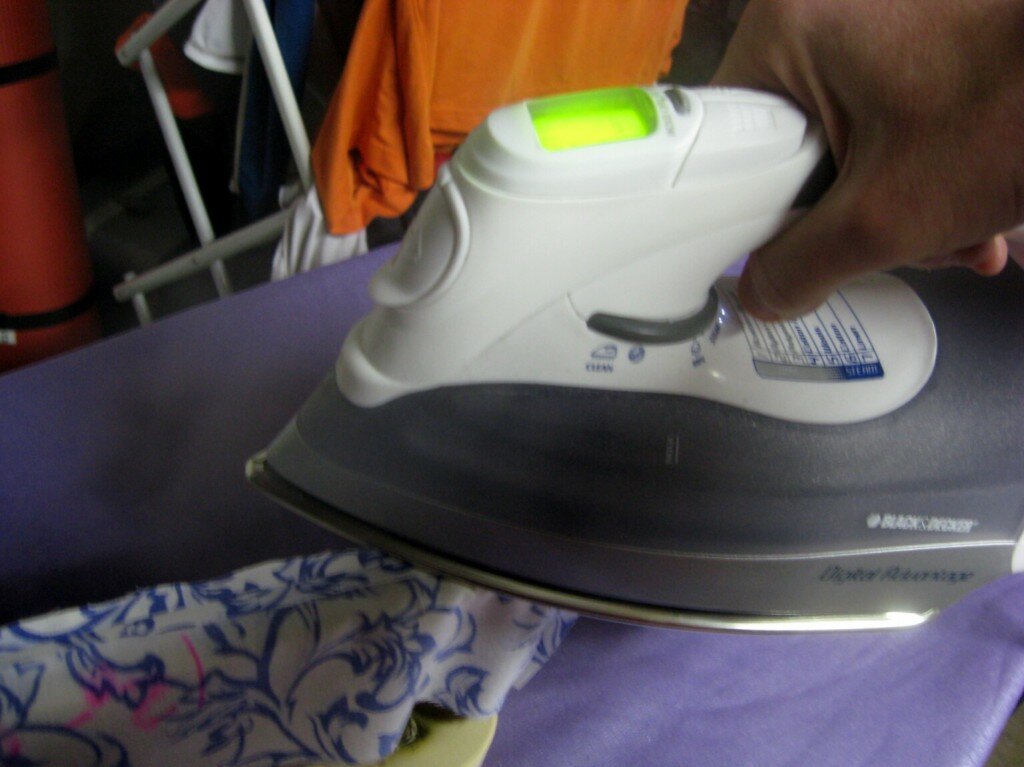 Then I turned out the collar points.  This one turned out well:
This one turned out less well. It's bulky and round, not pointy. But it's good for a first try, and I plan to try out Pam Erny's method linked above in the future.

After layering the collar and neckband, stitching all three layers, trimming and turning down the neckband, the collar is complete.
Here's the completed collar, inside facing. You'll notice the inside neckband facing is already folded up, to get out of the way when the outside neckband piece is attached to the shirt body.

Here's the view of the collar, outside facing. If you look closely at the edge of the collar (click or tap for closer view), you'll see that a tiny bit of the upper collar has rolled over the edge, hiding the undercollar :

In my next post, we detail attaching the collar to the shirt, which was much more difficult than I had anticipated.