The Sips N Sews studio, where I do a lot of my project work, offers several beginner's sewing classes. One of them is a "pajama shorts" class, otherwise known as boxer shorts.
Jess, the Sips N Sews operations manager, showed me the assembly steps for the pattern used in the class. I had about a yard of spare fabric after completing the Peppermint Stick Shirt, so I made matching boxers.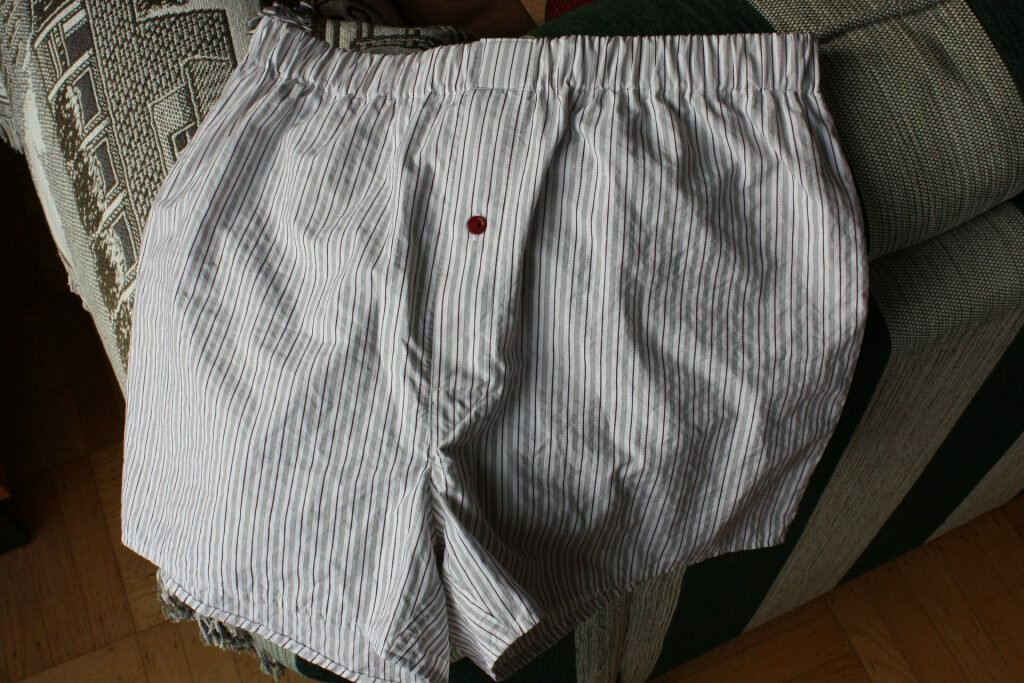 The boxers use a casing for the elastic, which is typical – but you overlap the waistband at the front, and secure them with a stitching box, shown below. This is a different technique from the Simplicity 2741 boxers I first made as a beginner, and a good choice for a first sewing project. What's more, it's easy to open the waist band to adjust the elastic for the desired fit.
Whereas the shirt has carefully turned flat-fell seams, with the boxers construction is more carefree. I made mock flat-fell seams by first stitching a 3/8 inch seam allowance with a conventional machine, then finishing the seam edges with a serger. I folded down the serged seam allowances and secured them with a line of stitching 1/4 inch from the first. The result looks like a flat-fell seam from the outside.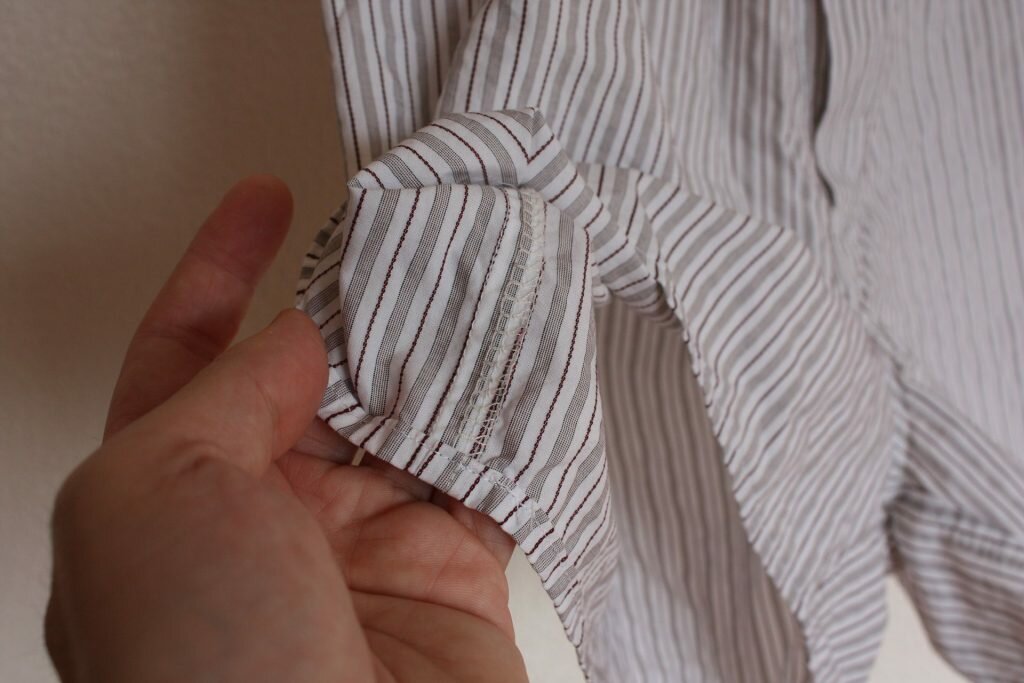 Similarly, I used the serger to finish the seam allowances on the inside of the fly.
Long ago, I had started an upcycle project to turn some old discarded dress shirts into boxers, which never went anywhere. I used the Sips N Sews class pattern to finish this "UFO" project. I made some pairs of upcycled shirts-to-boxers, adapting the shirt pieces in interesting ways.
I removed and reused the shirt pockets as both functional and design features on the fronts. (With these white/blue stripe shorts, I actually made a pocket from light purple plaid scraps to get a color/pattern balance that I liked.)
The front shirt placket becomes a design feature on the front of the shorts.  I also added a button to the fly, to keep the fly closed as well as add to the "shirt" feel of the shorts.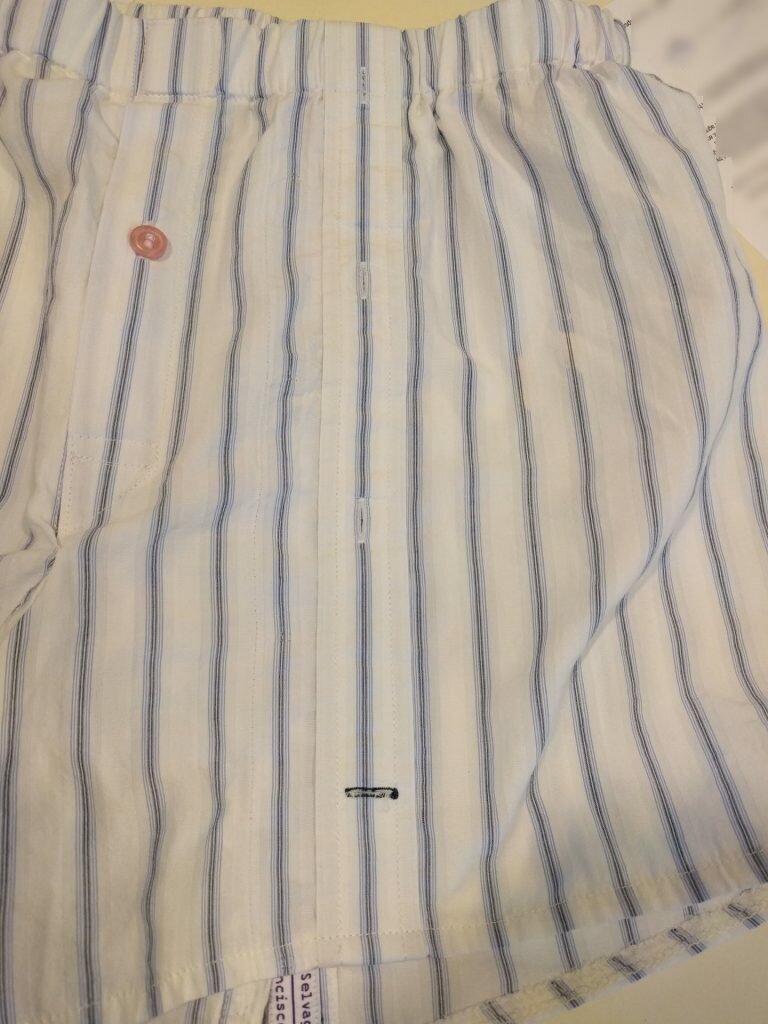 The shorts backs are fabricated from the shirt sleeves. The sleeve plackets turn into fun "kick pleats" on the back of the shorts legs.
I've made the upcycled shirt boxers available for purchase at Sips N Sews, 1144 Sutter Street in San Francisco.
Finally, if you're looking for a good beginner's menswear project, boxer shorts are a great place to start.  The best online tutorial is the excellent sew-along at Male Pattern Boldness.