For the second post in my series on the Tuxedo Shirt, I delve into fitting.  As I had mentioned previously, fitting took longer than I had expected, even with a headstart in the form of an existing garment.
First Fitting
For the first fitting, I traced a pattern from a RTW shirt provided by the client. I produced a bodice muslin, lacking sleeves, collar and other details.
Overall, the RTW shirt already fit well. The client said the collar was slightly too tight on the RTW shirt.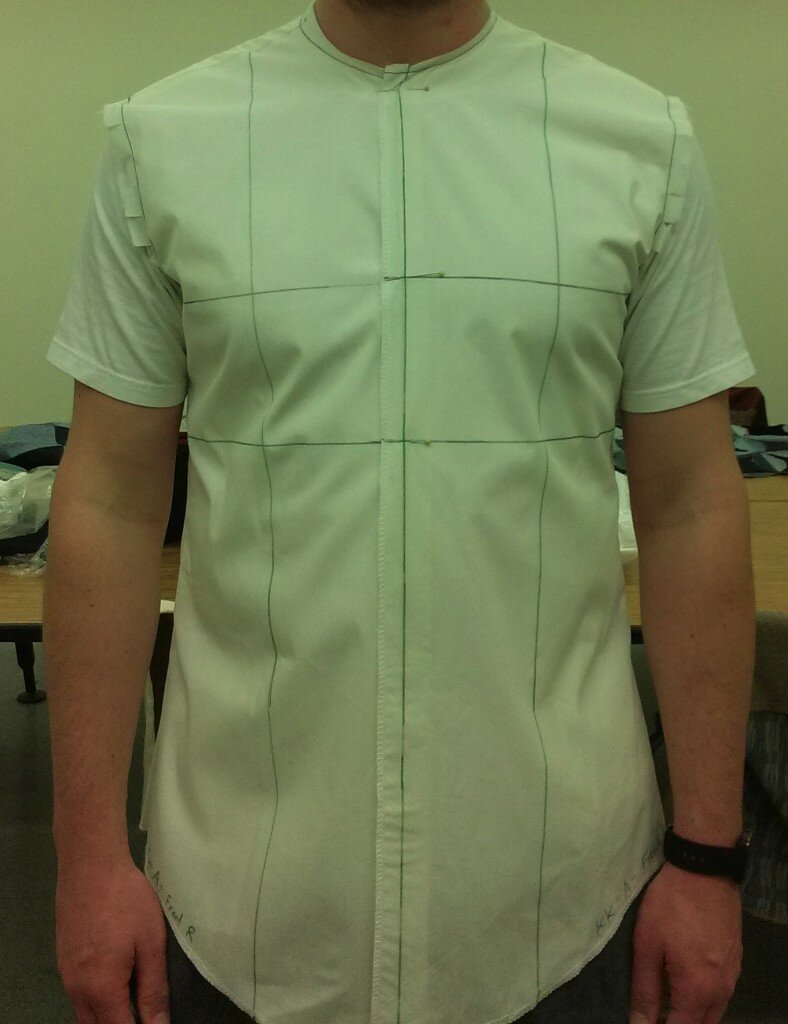 Continue reading →