Over the weekend, I finished the shorts I made as a wearable muslin for my pattern alterations.  Let's check out the finished product.
The Construction
I didn't take any shortcuts in the construction, unless you count my use of the serger to finish seams instead of binding.  I'm really pleased with the way they turned out, construction-wise.
(Click/tap on any photos for a larger view).

Hems
The shorts turned out way too long, cut at the suggested line on the pattern.  I had to cut off nearly 4 inches before hemming them.
I did a standard hem, rather than the fancy cuffs seeing as how I didn't do any pretty binding on the seams.
Pockets
The back pockets have topstitching with the last bit of a spool of purple Gutermann topstitching thread. The right pocket looks a little jankier than the left, because it's the bobbin thread on the outside.  I was too lazy to get the stitch lines marked on the outside, and also to play with the tension to try to even up the stitches. Nobody except me will notice.
Front pocket detail.
Inside, showing the pocketing and finishing. The pocketing is the very last bit of my Estes Skateboarding fabric I bought ages ago for practice.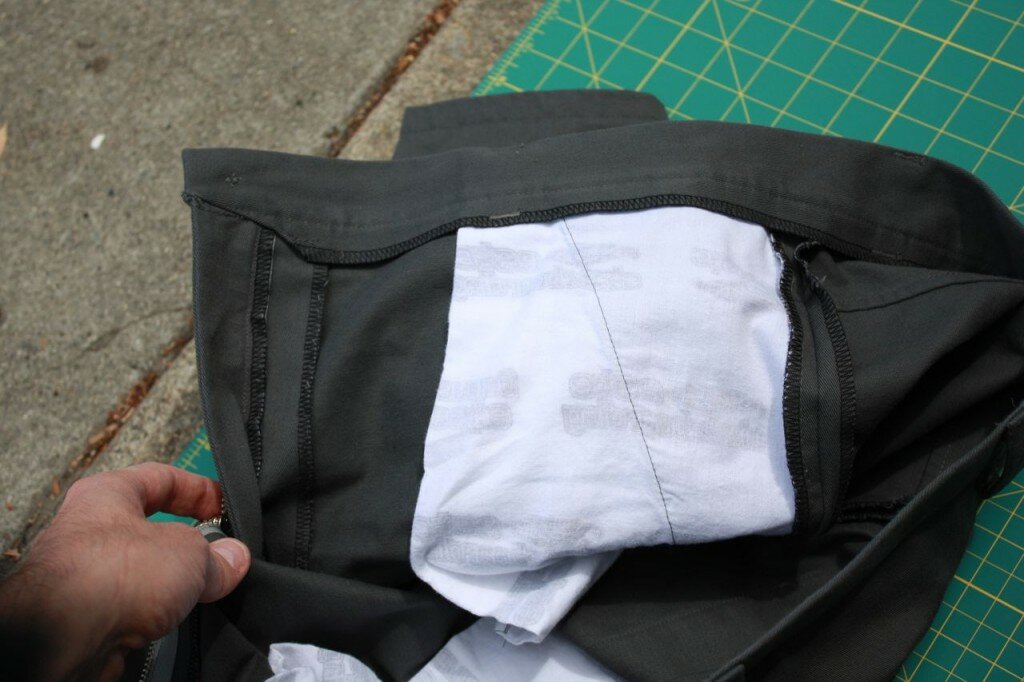 Waistband
Belt loop detail.
Fly and Zipper
I'm really pleased with the way the zipper fly turned out.  There's only a tiny pucker at the bottom of the fly opening.

The Fit
I apologize for the quality of the photos; I had to use the self-timer to take these photos and so the focus is a little dicey.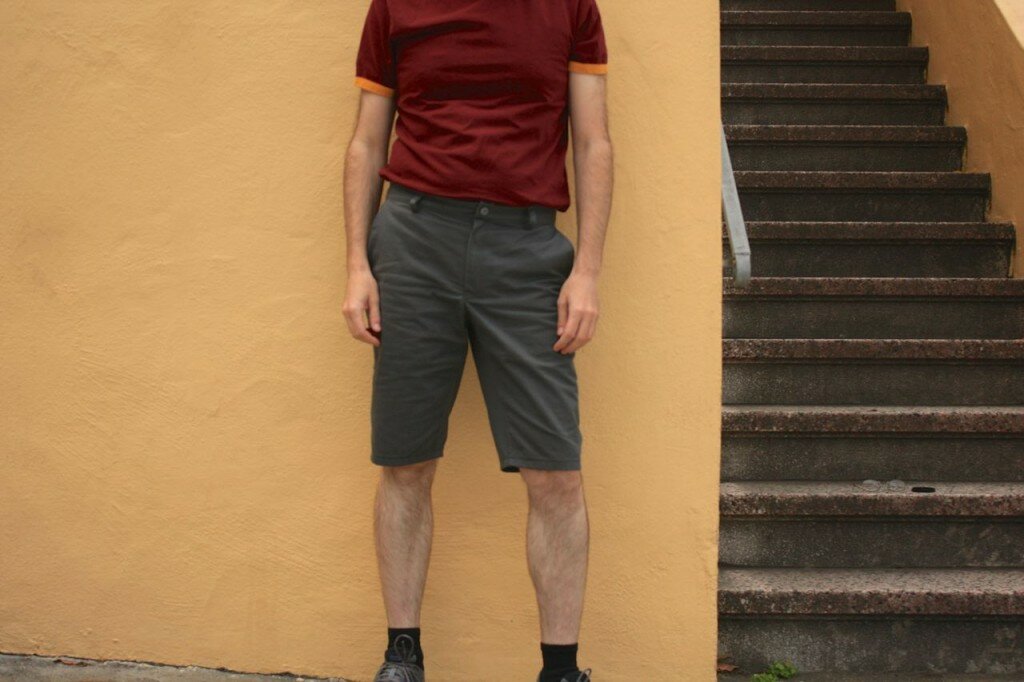 Everything looks fine up until this shot. Not only are there wrinkle lines below the seat, there's also some strange pooling of fabric on the yoke and the just above the pocket, especially on the lefthand side.

Here's an extremely less flattering closeup taken indoors, with flash (the camera's decision) to make it look even worse.
I'm not sure what to think about this; the pattern certainly turns out in twill fabric way different than it did with polyester suiting.
I think I want to modify the pattern to take out the excess fabric in the seat, but I'm just not ready to take on that task now.  So I'm switching gears and getting started on the shirts.  They've been ready to go for a while; I've just been fixating on getting the pants ready to go and I think I need a break from it.
Next Time
I started cutting fabric for the shirts last night.  More about them next time.