The Brother 1034D is a popular, dirt-cheap serger ($200 or less on Amazon) which performs well.  I've had mine for six months now and find it a pleasure to use.
Recently, I made a set of dinner napkins from cotton broadcloth. It was partly a chance to explore the serger's capabilities, and also part of a larger project to produce new dinner table decorations including placemats and a table runner.
The napkins turned out very nice. The fabric is cotton broadcloth that I got from J0-Ann's.  (The placemats and the table runner in the upper-right corner were made from upholstery fabric samples I acquired at the local fabric store and from FabMo, a creative fabrics cooperative).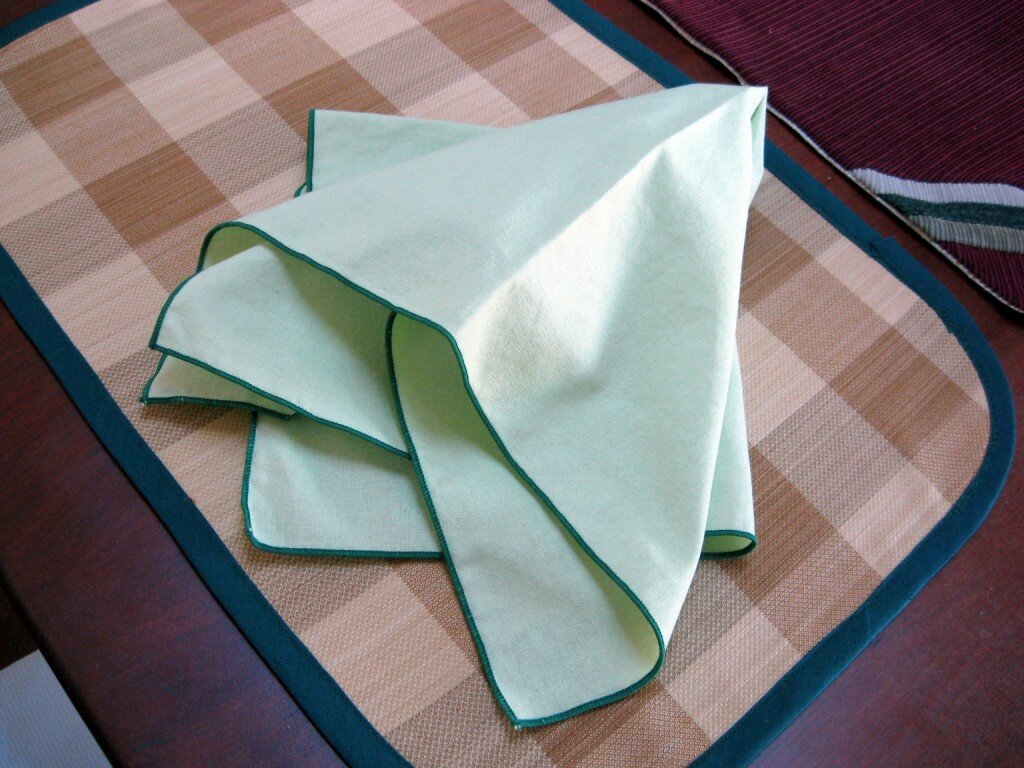 Continue reading →