For this installment of the Pink Shirt project, I'm covering (almost) all of the style decisions that are going into the project.
As was apparent from Part 1, if I want a nice pink shirt Brooks Brothers is happy to sell me one for $49.50 – probably less if I can find a discount coupon somewhere.  So, I'd like to come up with a unique item that distinguishes itself from something I can buy off the rack at the store.  That, along with a custom fit, is one of the advantages of being a home sewist.
(You can click or tap any picture for an enlargement).
Pattern and Fit
The Brooks Brothers shirt is a sport shirt.  In the online photo, it has some pretty straight sides.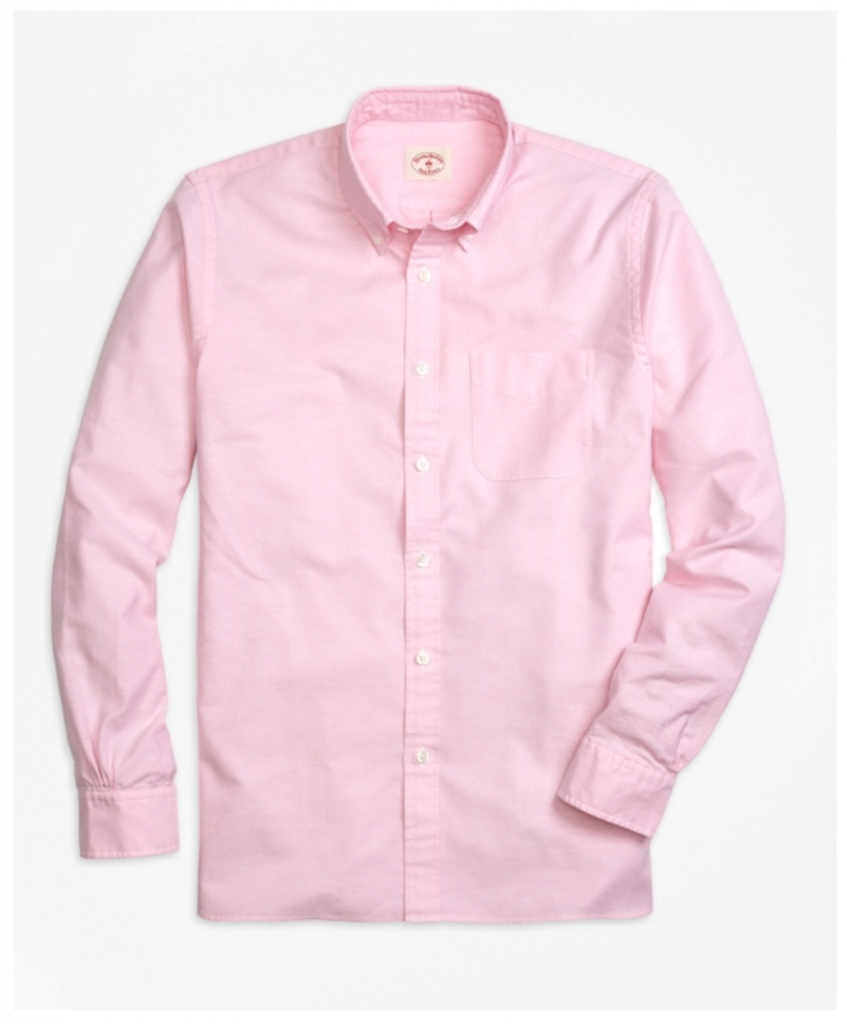 I'm planning to use my dress shirt pattern from the Blue Gingham Shirt project, with no major changes to the silhouette.  Coming from a dress shirt origin, mine has more tapered sides (see the screenshot below).
I'm thinking some of the styling will place this shirt somewhere between casual and dressy. Continue reading →