Many, many years ago I had a pink shirt in my wardrobe.  It was a little too pink, the fabric was a little too heavy, and the shirt was a little too loose fitting.  And somehow it ended up with ballpoint pen marks on one of the sleeves.  So out it went.
I've been thinking again about making dress shirts in pastel colors – light green, yellow, blue, and pink.  And then I started seeing these little ads in my Facebook feed.
I don't recall if I did something to trigger them, or whether Facebook's micro-targeting ad algorithm simply found me. I've ordered stuff from Brooks Brothers before, so it had a head start.
The bright pink shirt in the ad has been gnawing at my attention for weeks:
I have it on authority that pink shirts are a fashionable item for men.  Carson Kressley, stylist from Queer Eye for the Straight Guy, writes in his seminal work Off the Cuff: The Guy's Guide to Looking Good (2004):
I've said before that I love nothing more than a crisp pink oxford. There appears to be a misconception among my straight brethren that a straight man shouldn't wear pink shirts because wearing pink makes you gay. I have an important news flash for you.

Wearing pink doesn't make you gay.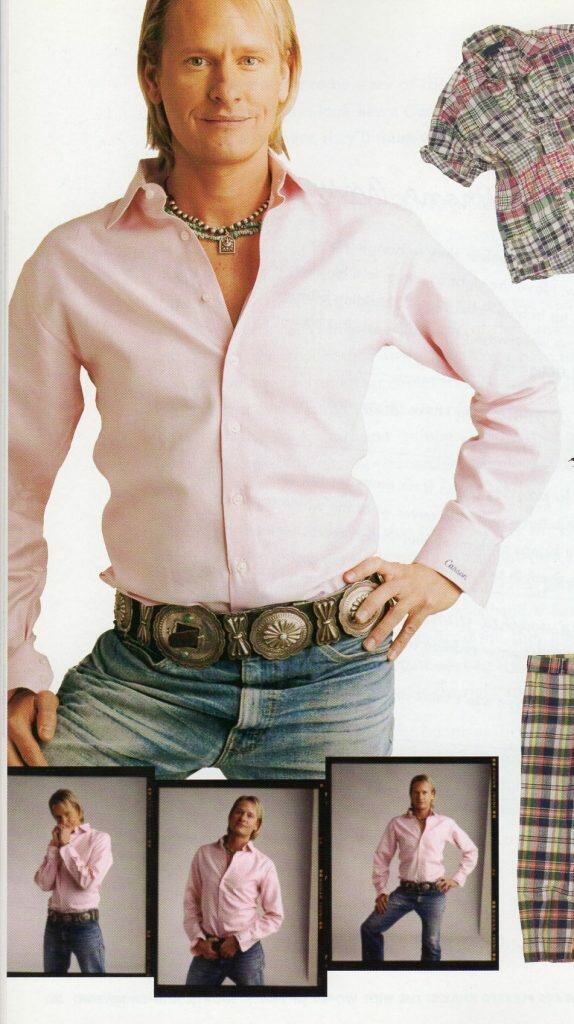 His photos don't do much to help his case.  But, since I am already gay, this issue doesn't concern me.
What I am not sure about is whether pink truly is my color. The Male Pattern Boldness blog introduced me to a wonderful chestnut from the '80s, Carole Jackson's book Color Me Beautiful. Jackson divides people up by "seasons" according to their skin tones and prescribes color palettes that work well, as well as colors to avoid.

I have both the women's and men's version of this book.  I have tried to do the color self-assessments and failed miserably. I have no idea if I'm a Spring or a Summer or an Autumn or whatever.
But here's the pink fabric I am going to use for the project. It's a high quality cotton from Britex Fabrics.  I'm not sure if it's a Pima or an Egyptian cotton, but it's certainly priced like one.  I know it's not a Sea Island cotton, because they were at a price tier way beyond even this fabric. I bought it with a 20% discount coupon from the Bay Area Sewists meeting at Britex on cottons and linens.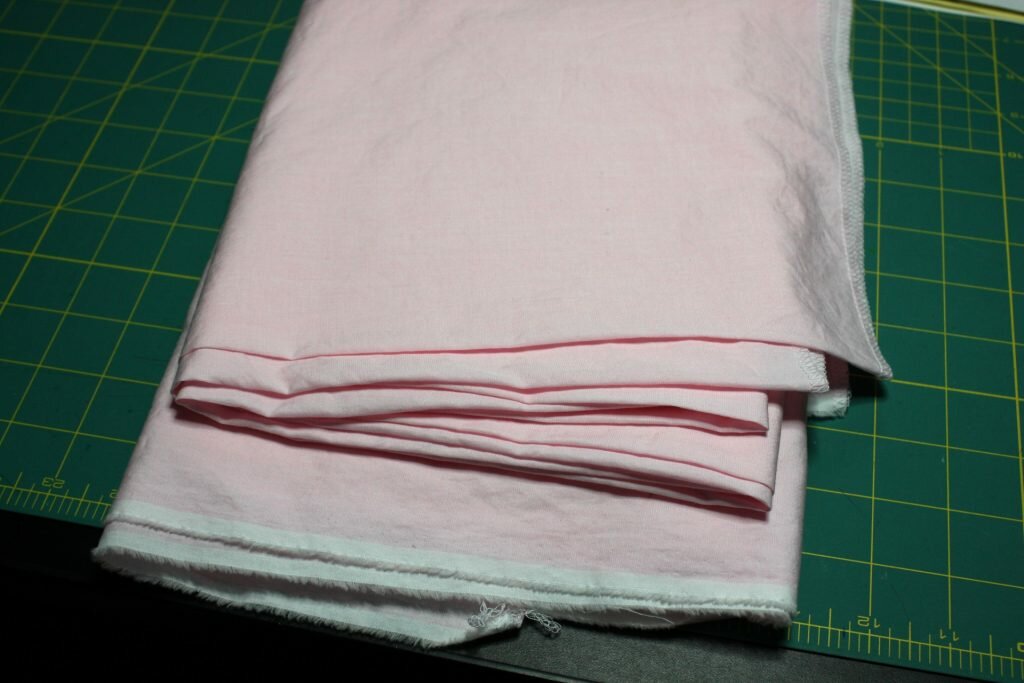 For the buttons, I recently received this wonderful gift from my friend Linda, an avid sewist and crafter – a selection of exquisite mother-of-pearl buttons from the Tennessee River.
Linda owned and operated a jewelry shop for several years, and attended many gem and mineral shows.  She tells me the buttons are from the Tennessee Pearl River Farm, founded by  John Latendresse, the "father of cultured freshwater pearls".  His farm was the foundation of the freshwater pearl industry in the United States. Sadly, that business in the United States is not doing as well as it used to.
Next Time
We'll dive into style details.