As I suspected from the outset, my Holiday Shirt is not going to be ready in time for the holidays, for sure.  I don't even have the wearable muslin done yet.
I have been through about three muslins now, and I'm learning more about the art of fitting a bodice piece to myself.  But I haven't even gotten to fitting the sleeves yet.
I plan to write a detailed post about my fitting experience soon.  In the meantime, I have several developments to discuss.
Sips N Sews
A sewing studio has recently opened in San Francisco.  This weekend, I dropped by to visit as part of a SF Bay Area Sewists event.
Called Sips N Sews, it bills itself as a "personal sewing studio".  Membership is sold on a monthly basis and gets you access to a brightly lit, well-equipped workspace well-stocked with machines and sewing notions.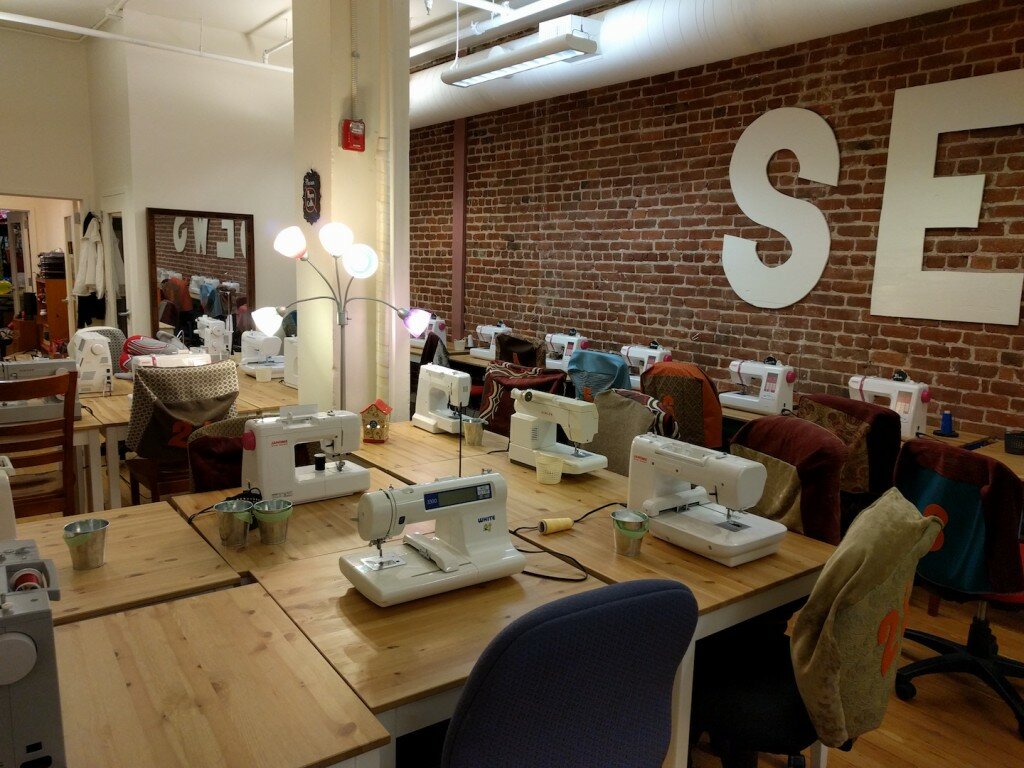 Continue reading →