…or at least, it seems like it.
Generally at the Bay Area Sewists meetups, I'm the only guy present and the door prize (usually a women's sewing pattern, or a book filled with women's sewing projects) isn't really something that I'm going to sew.
Which is fine with me – I'm there to meet other sewists, look at what others have done, and exchange ideas.  It's one of the things that I accept for taking on a hobby that has a miniscule amount of male participation.
Yesterday's meetup was at the Sips N Sews studio.  And though I didn't win the door prize this time around, I did walk out with an entire tub of menswear patterns:
The patterns were donated to the Bay Area Sewists by someone in San Francisco whose partner had passed away.  Two entire storage tubs of patterns were donated to the group.  The vast majority of the patterns were menswear, with some craft and costuming patterns in the mix.
There was a giveaway at the end of the meetup.  After everyone present picked out their favorites, I ended up with what was left, slightly more than a tubful, all of them menswear.
Being the OCD person I am, I sorted the patterns into categories – shirts, pants, jackets, outerwear, formal wear, sleepwear/loungewear, athletic wear, etc.  The biggest pile, near top center in the photo, is for knit shirts.  The selection included contemporary, in-print patterns as well as vintage.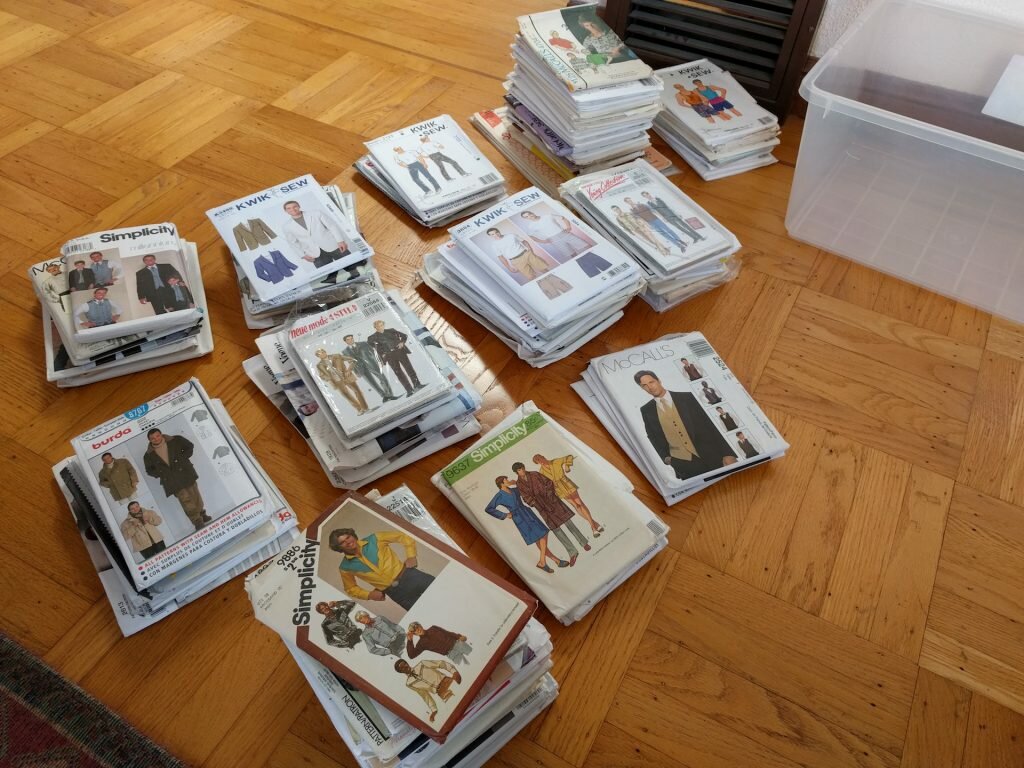 There were also a selection of books, too.  I wound up with three.
First was The Dolores Edwards Method: Men's Jackets and Pants, what looks to be a self-published book from the early 1970s.  It's a book on fine tailoring techniques aimed at home sewers.
The Sew-Easy Guide To Menswear is from 1976, and focuses on sewing techniques.
The final book I got is It's Easy to Sew Men's Wear from Kerstin Martensson, the designer behind the original Kwik-Sew pattern line.  It talks a lot about making menswear from knit fabrics:
There was also a pattern to match an illustration from the book.  It's also designed by Kerstin Martensson, but has the brand "Sew-Knit-N-Stretch" rather than "Kwik-Sew".  Seems like a pattern that predates the Kwik-Sew brand?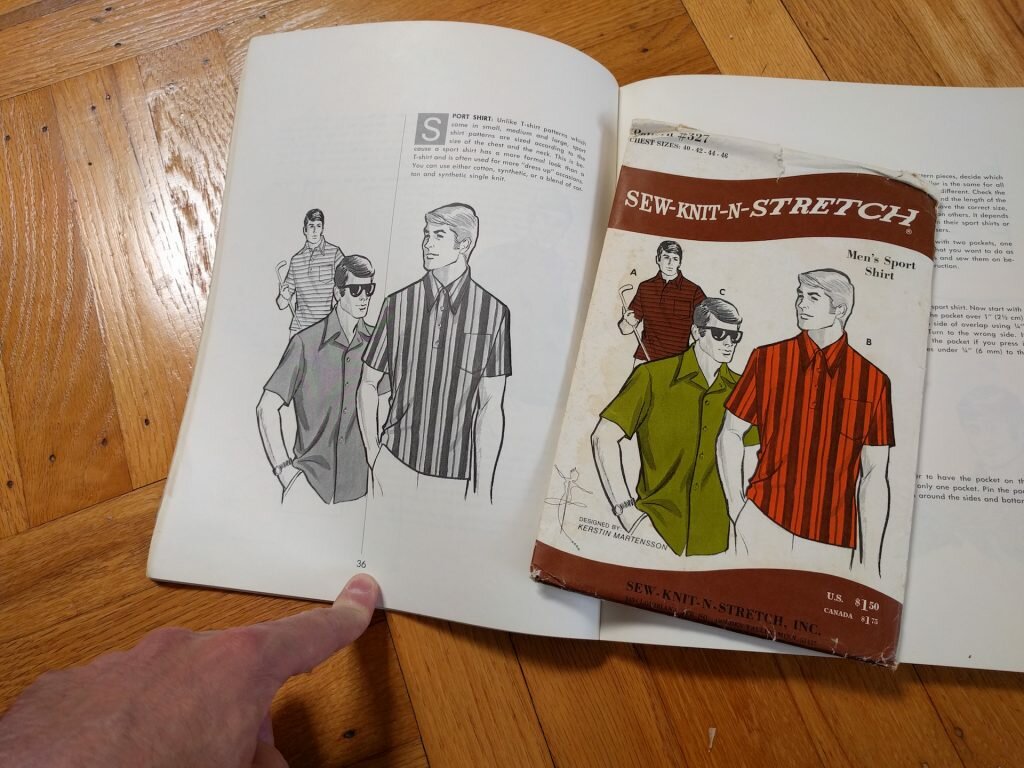 Here's some of the more fun highlights from the collection.
Bell-bottom jeans for the barechested set:
A 1970's jogging suit.  This pattern has been cut:
Formalwear shirts from the 1970s: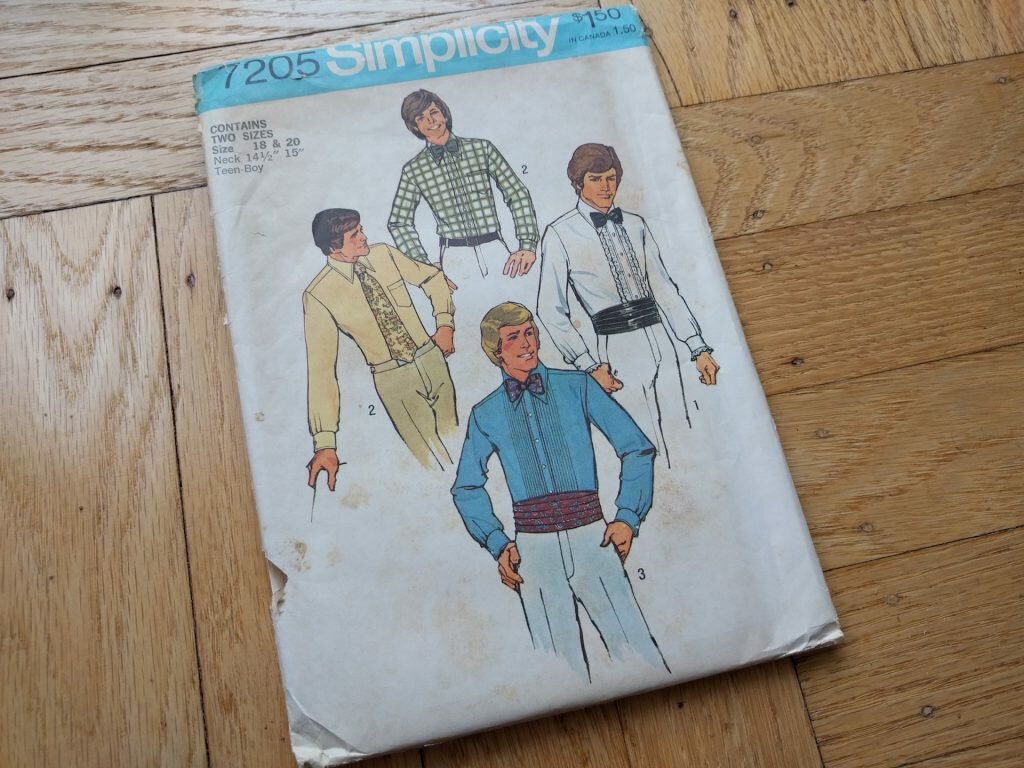 This spectacular smoking jacket
Zoot suit, anyone?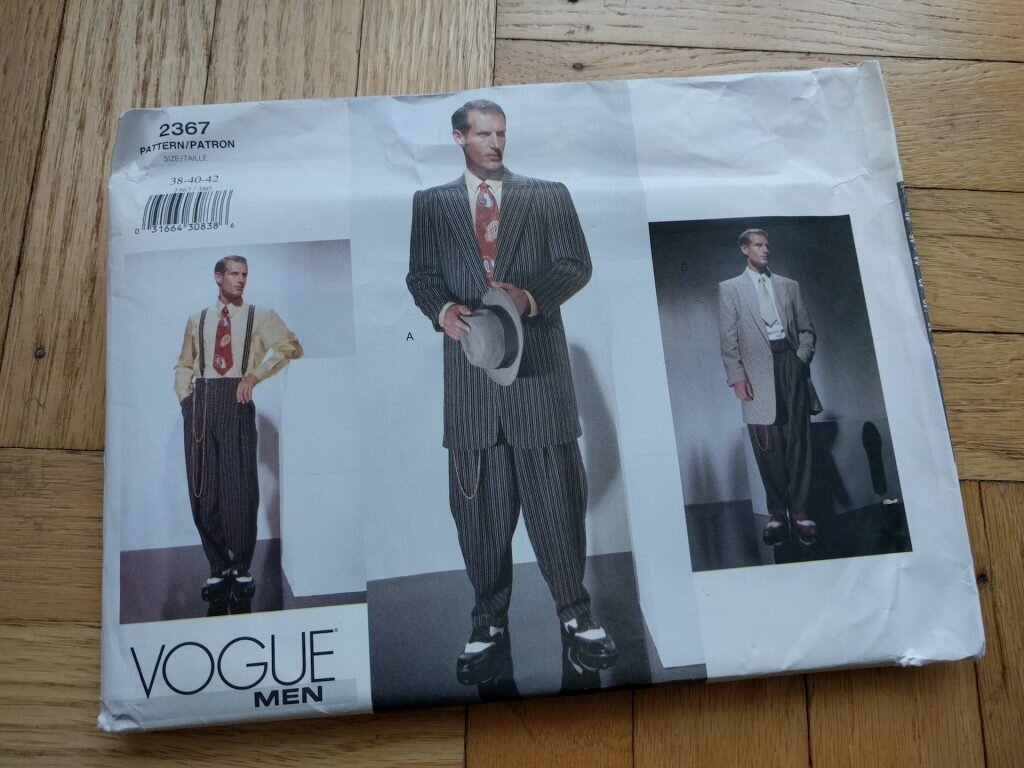 Party like it's 1989!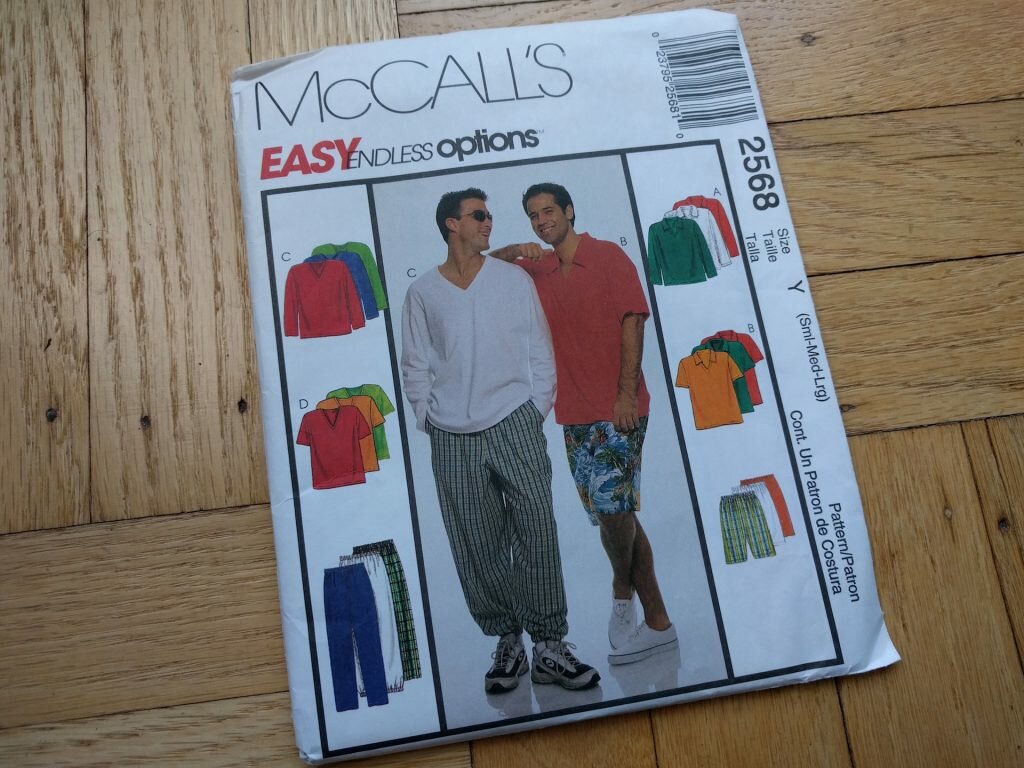 Polo Shirts for Magnum, P.I. :