I recently found a great, super-cheap set of earbud headphones from Amazon to listen to.  They sound better than the half-dozen sets of  iPod earphones I have lying around from every Apple gadget I've ever purchased.
Recently Brian from the BrianSews! blog put a great earbud case tutorial on YouTube.  He was inspired by an idea off Pinterest, but adapted the construction method to make it easy for the children in his sewing classes. His method doesn't require any precision cutting or placement of fabric; you just snip some oversized pieces of fabric, and baste them all down into a single layer before doing the precision stitching (sewing in a circle).
You can check out the video for the detailed construction steps.  I used some scrap fabric from my very first trip to the fabric store over a year ago, when I went on a journey to pick out colored cotton prints for a folio project.  I also used some denim cut from an old pair of jeans for interfacing.
Here's a shot of the front and backs of my fabric-and-zipper sandwich right before stitching the circle seam for the change purse.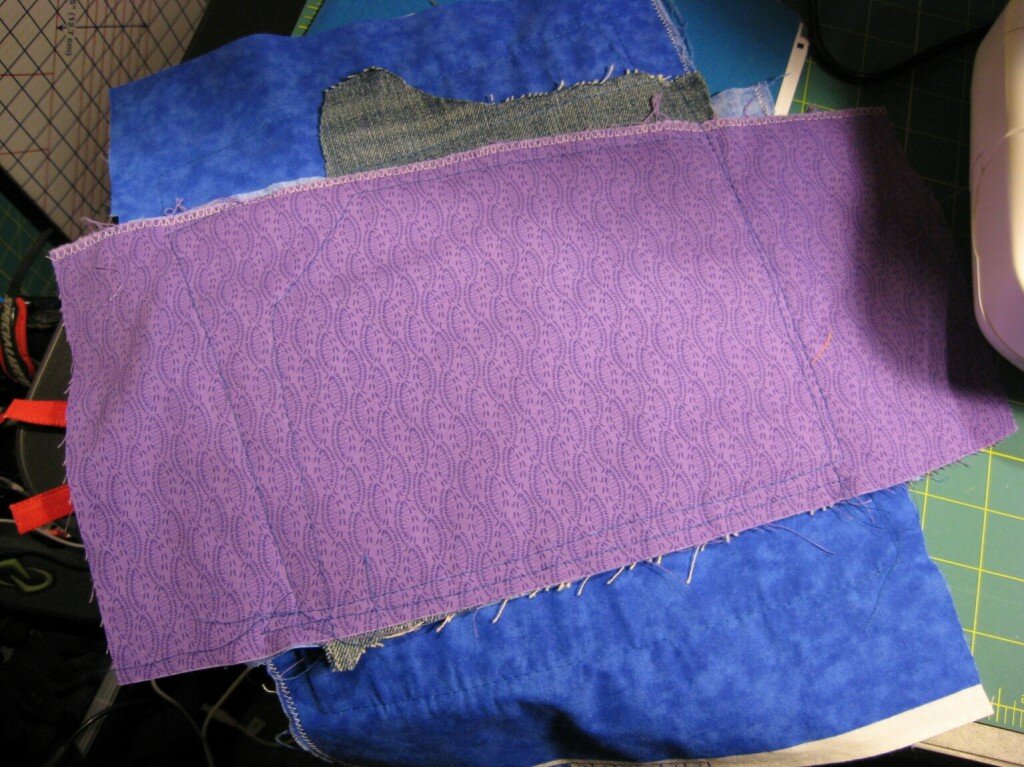 I stitched around the circle three times, as Brian suggests for the children in his class.
I used pinking shears to cut around the seam line, to provide some additional insurance against frayed edges. The shears definitely did not like to cut through this many layers of fabric.  (I used a conventional scissors to go through the nylon zipper teeth).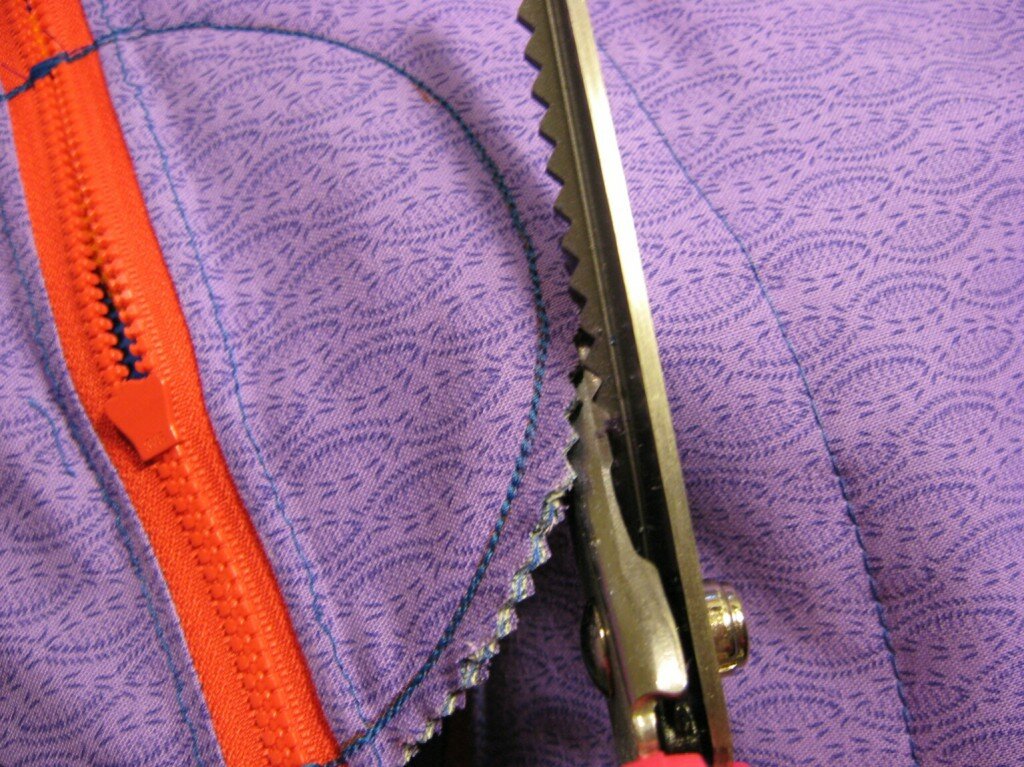 Here's the case ready for turning.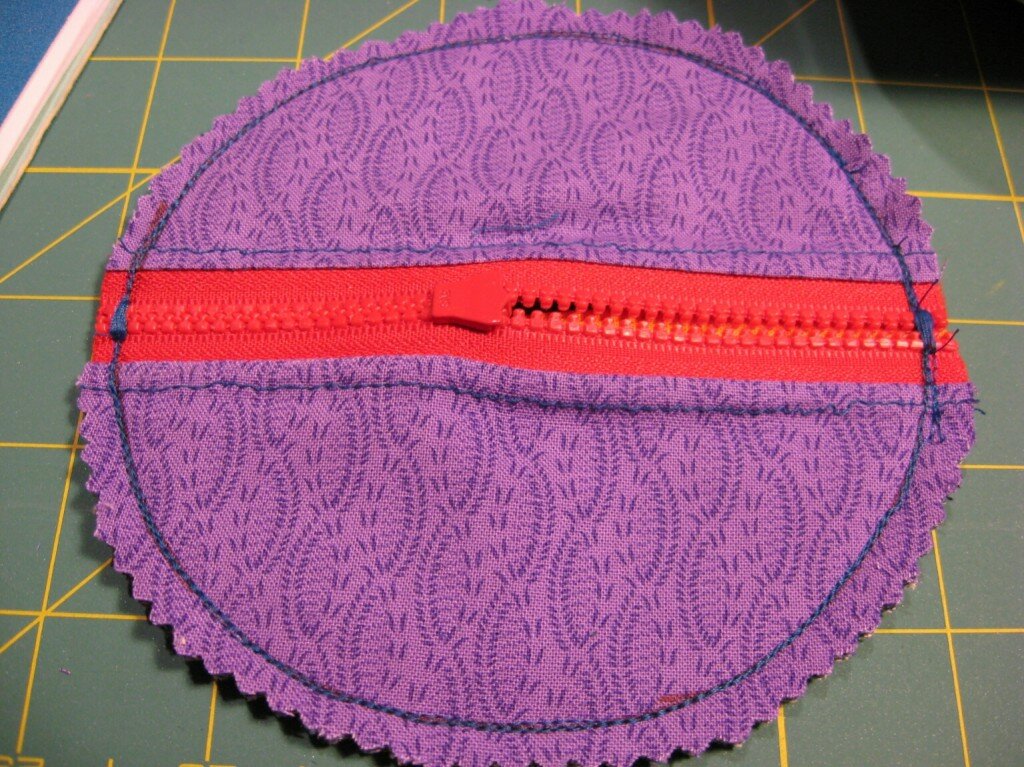 Finally, here's the finished product with earphones inside!
One word of advice: When you use the iron to press down the seam edges, be careful not to allow the iron to go over the zipper teeth. If you're zippers are like mine, the teeth are nylon.  Nylon is essentially plastic, and the hot iron will melt the zipper!  I ran over my zipper, but fortunately the iron didn't make contact long enough for lasting damage.
I have a few more projects like this one queued up before I head back into garment sewing.