OK, so I don't have my muslins done yet.
But I did leave work quickly at 6 this evening to get to Fabric Outlet before they closed.  With 30 minutes to go, I rifled through their bolts of cotton twills and linens. I used up my limit of five swatches in search of a fabric/color selection for the second pair of pants in the Breakfast Club Wardrobe.
Herewith are the candidates, and my final selection.
Selection 1: Purple Linen
This purple linen looks smashing against the yellow and blue fabric. Against the purple shirting, it's too matchy-matchy, but would have made a strong impression nonetheless.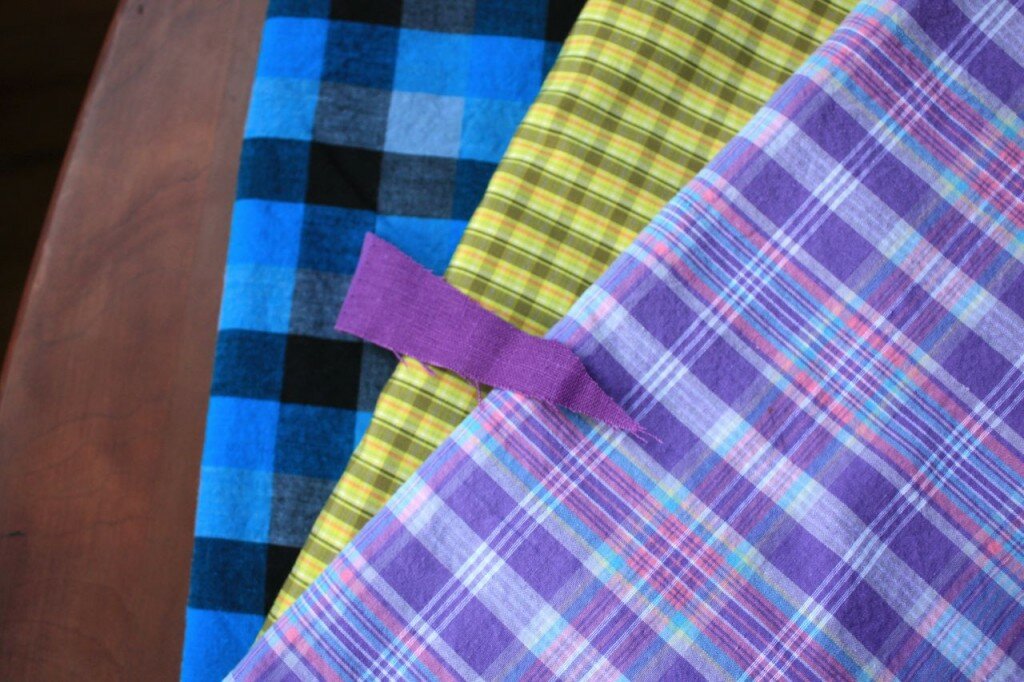 Selection 2: Teal Cotton Twill
This teal cotton twill was the first thing that caught my eye. It works best with the yellow and purple, maybe not so great with the blue.
Selection 3: Mocha Cotton Twill
The last color I spotted, this is my favorite.  It contrasts all three fabrics but works well with each of them.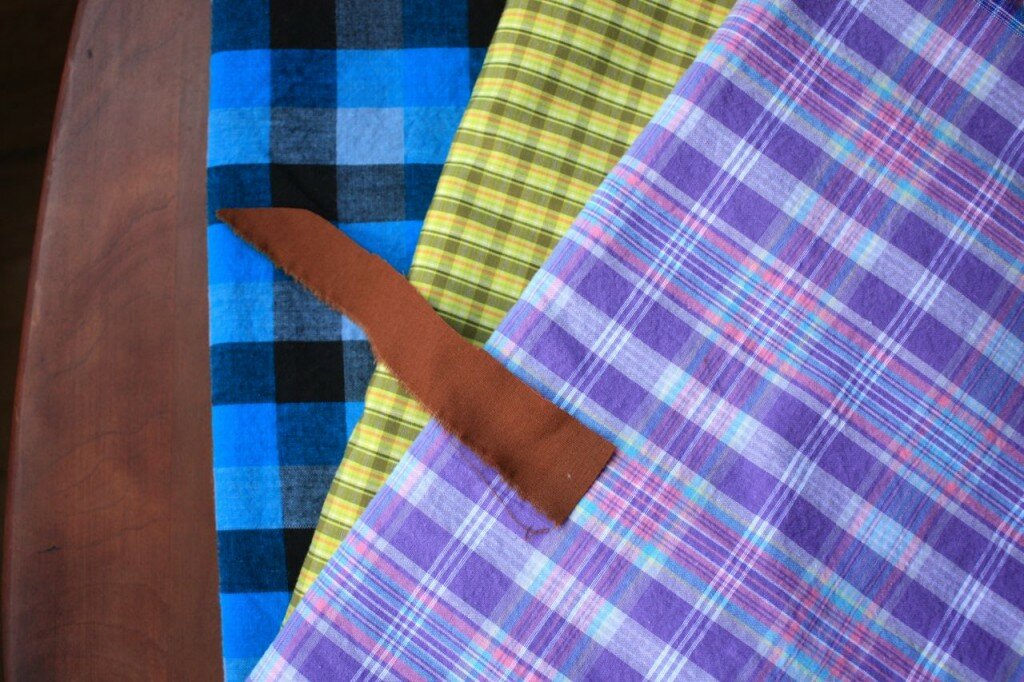 Selection 4: Strawberry Linen
It looked great in the store, but when I took this home it turned out to be my least favorite.  The pink is just too bright and fights against the shirtings rather than harmonizing with them.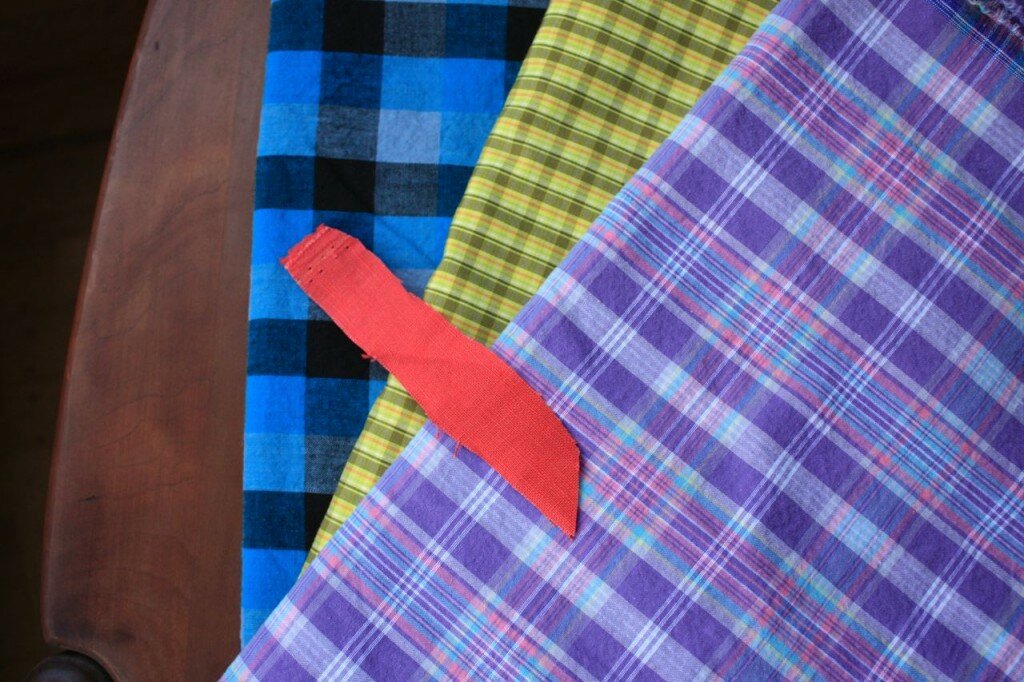 Selection 5: Olive Cotton Twill
This olive twill matches better in the photo than in real life.  It works okay, especially with the yellow, but it's a bit ho-hum and I like the other selections better.
The Winner
I'll be heading back to Fabric Outlet tomorrow night to pick up two yards of the Mocha brown cotton twill for my second pair of pants.
I really liked the purple linen, even given the matchy-matchiness with the purple shirting.  I considered getting both the brown and the purple, and substituting for the gray fabric I already had on hand.  But I thought it would be better to go with one colored pant and one neutral.  Otherwise my mini-wardrobe will be a never-ending rainbow.
Next time we'll get moving on the muslins, I promise!