I really appreciate all the constructive critical feedback I received in my previous article on pants fitting.  I value the critical feedback every bit as much as I do the "Great work!" style comments, because they truly help me learn and get better as a sewist.  So thank you to everyone who took the time to leave a comment.
More Jed Fitting
Last time, I had promised to show you the photos of the latest rounds of fitting on the Jedediah Pants pattern.  Picking up where we left off, this photo shows the fitting session after I added the wedge of fabric back into the crotch seam, at the top of the pants back and just below the yoke piece.
I took the liberty of adding a waistband to get a better feel for how the waist hangs in back. I also added a zipper in front to make the fitting easier.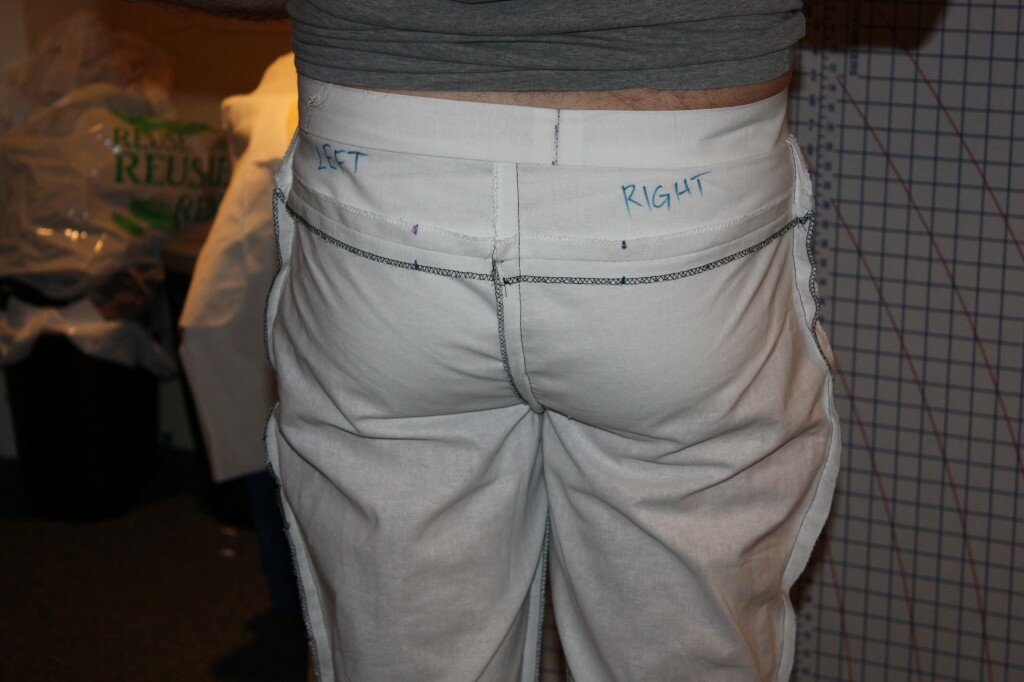 Continue reading →